WASHINGTON – Today the CEO of the League of Women Voters, Virginia Kase issued the following statement in support of the Justice in Policing Act:  
"Americans agree, federal policing laws in our country must be changed. For far too long, Black people and communities have been subjected to unimaginable abuse at the hands of law enforcement. The issues with policing are not simply the result of a few bad apples. It is the result of systems and policies born from the legacy of racial discrimination and oppression where Black people and people of color are treated as dangerous enemy combatants, rather than human beings with equal rights under our constitution. This problem cannot be trained away.  The Justice in Policing Act of 2020 is a necessary first step towards creating systems of accountability that will make communities safer and begin the process of eliminating police brutality in America.  
"This bill follows the strong police accountability framework that the League contributed to along with nearly 500 civil rights and justice organizations across the country. It includes measures that would ban police chokeholds like the one that killed George Floyd and prohibit police from using no-knock warrants in drug cases, like the one that killed Breonna Taylor. Additional pieces of the bill would transform how we handle police abuse in this country by creating a police misconduct registry and providing the Justice Department authority to investigate and prosecute police misconduct.  
"Like all legislation, this is not a perfect bill, and we look forward to continuing to work with leadership in Congress to improve it before it reaches the floor of the U.S. House. The League of Women Voters looks forward to working with our partners in the civil rights community to support this important effort to advance a comprehensive justice reform bill towards passage."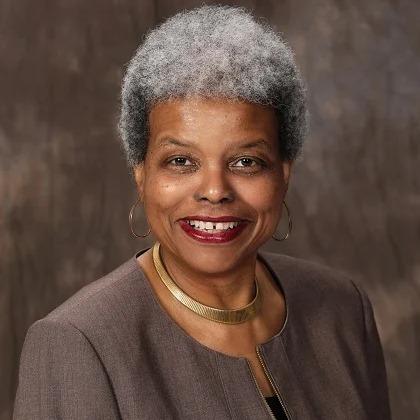 Deborah Turner, MD, JD, serves as the 20th president of the League of Women Voters of the United States (LWVUS) and chair of the Board of Trustees of the League of Women Voters Education Fund (LWVEF). She was elected board president at the 54th National Convention of the League of Women Voters in June of 2020 and will serve in this position until June 2022.
Dr. Turner joined Des Moines Metropolitan League in 2010 and became president in 2011 when the League was at risk of disbanding. She served in that role until 2015 helping revitalize membership and focus the board leadership. At the same time, she also served on the LWV Iowa board as the state vice president from 2011 to 2015, becoming co-president in 2015. In her dual roles with state and local Leagues, Deborah has provided leadership to strengthen relationships between local leagues and the state Board.
Turner was elected to the League's national board of directors in 2016 where she served on the Finance committee, Governance Committee, and chaired the Diversity, Equity, and Inclusion (DEI) Committee. As chair of the DEI Committee, Deborah and her colleagues focused on organizational culture changes to the League's mission work, emphasizing not only racial equity but also intergenerational dynamics, socioeconomic differences, gender identity, and interpersonal engagement.
Dr. Turner received her BS from Iowa State University and her MD from University of Iowa where she completed her Residency in OB-Gyn. She completed her fellowship in Gynecologic Oncology at MD Anderson Cancer Institute in Houston Texas. She practiced gynecologic oncology for 35 years, enhancing university programs at the University of Nebraska, University of Iowa, and the Medical College of Wisconsin teaching residents and students. She also served the private sector bringing her specialty to Genesis Medical Center in Davenport, IA, Mercy Cancer Center in Mason City, IA, and Mercy Medical Center in Des Moines. In July 2015 she left active practice to become Vice President of International Programs Medical Programs of The Outreach Program. She participated in twelve medical missions to Tanzania since 2011 and worked with Singida's Medical Center, Outreach's Children's Feeding Centers, and Rotary International. She received her JD from Drake University in 2007. She has served as Associate Medical Director of Planned Parenthood of North Central States since 2016.
Turner was inducted into the Iowa Women's Hall of Fame in 2013 and received the Gertrude Rush Award from the National Bar Association in 2015. She was awarded the Louise Noun Visionary Women of the year award from Young Womens Resource Center Des Moines in 2018. Her most treasured award is a certificate from the Schwartz Center for Compassionate Care. She lives in Nebraska and has two grown children – a son and a niece.